The Blackview TAB 8 SC9863A is a 10.1-inch Android tablet equipped with a powerful octa-core processor, 4GB of RAM, 64GB of internal storage, and 4G LTE support. It runs on the Android 10 operating system. This review will analyze the pros and cons of this product.


Pros:
Strong Performance: The inclusion of the SC9863A octa-core processor provides the tablet with impressive performance, easily handling multitasking, HD media playback, and smooth app operations.
Adequate Memory and Storage: With 4GB of RAM and 64GB of internal storage, there's ample room for installing multiple apps and storing a large number of photos, videos, and files.
Large Screen Display: The 10.1-inch screen offers a larger display area, perfect for watching movies, browsing the web, and playing games.
4G LTE Support: Built-in 4G LTE connectivity allows users to enjoy high-speed internet access anytime, anywhere, facilitating web browsing and online entertainment.
Android 10 Operating System: Pre-installed with the Android 10 operating system, users can experience the latest interface design, privacy controls, and additional features.
Sturdy and Durable Design: Known for its rugged durability, Blackview maintains this reputation with the TAB 8. Its design better withstands minor impacts and drops in daily use, enhancing the product's lifespan.
Good Battery Life: Equipped with a large-capacity battery, the TAB 8 offers users extended battery life, reducing the need for frequent charging.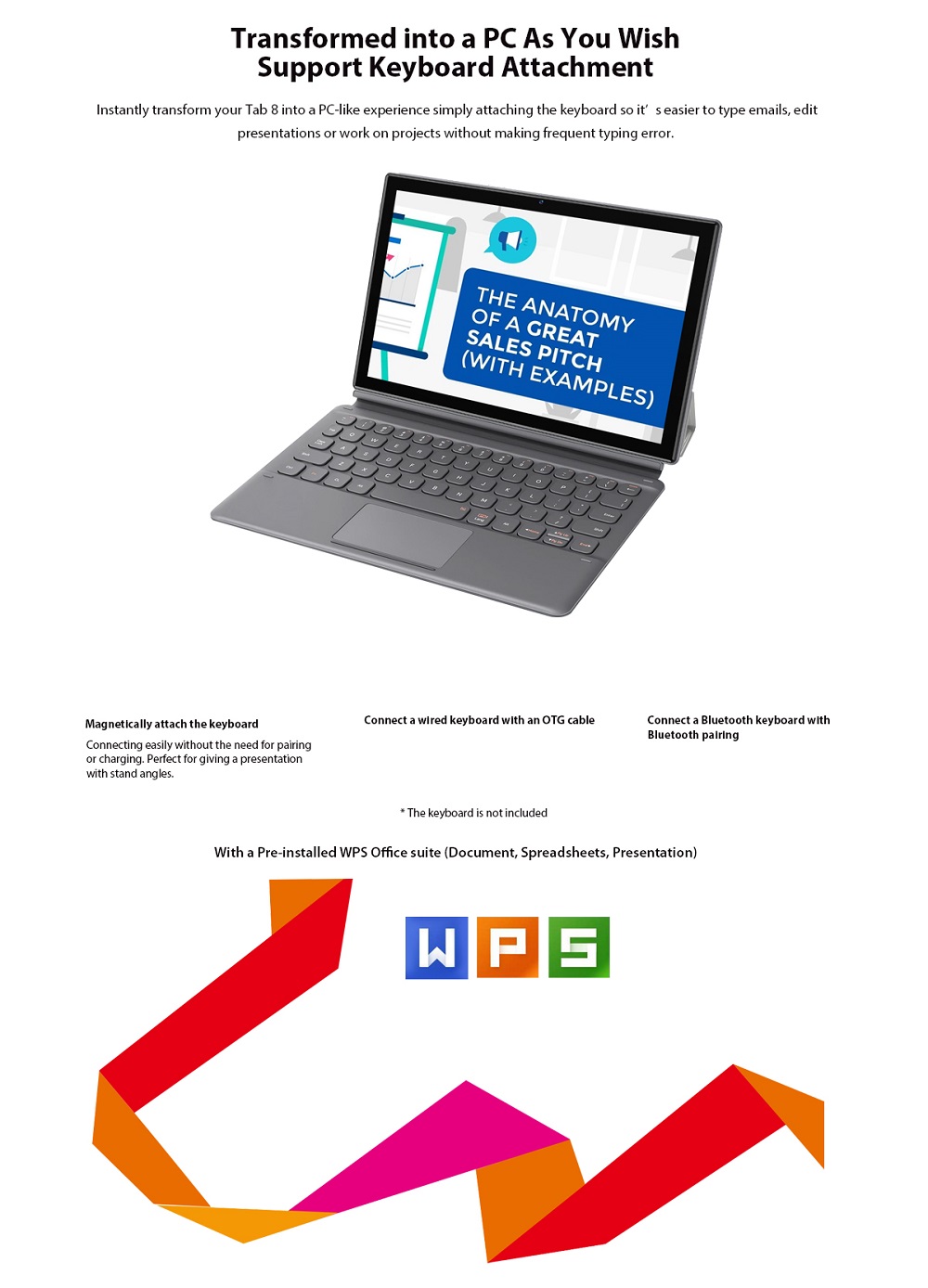 Cons:
Screen Quality: While the screen is larger, it might suffer from lower resolution and potentially less accurate color reproduction, affecting the quality of images and videos.
Camera Performance: The camera quality may not match that of specialized photography devices, resulting in photos and videos lacking in detail and clarity.
Heavier Weight: Due to its robust design and large battery, the TAB 8 is relatively heavier, which could be less convenient for extended one-handed use.
Software Optimization: Despite running the latest Android 10 operating system, users might encounter some software optimization issues during usage, such as slower app response times.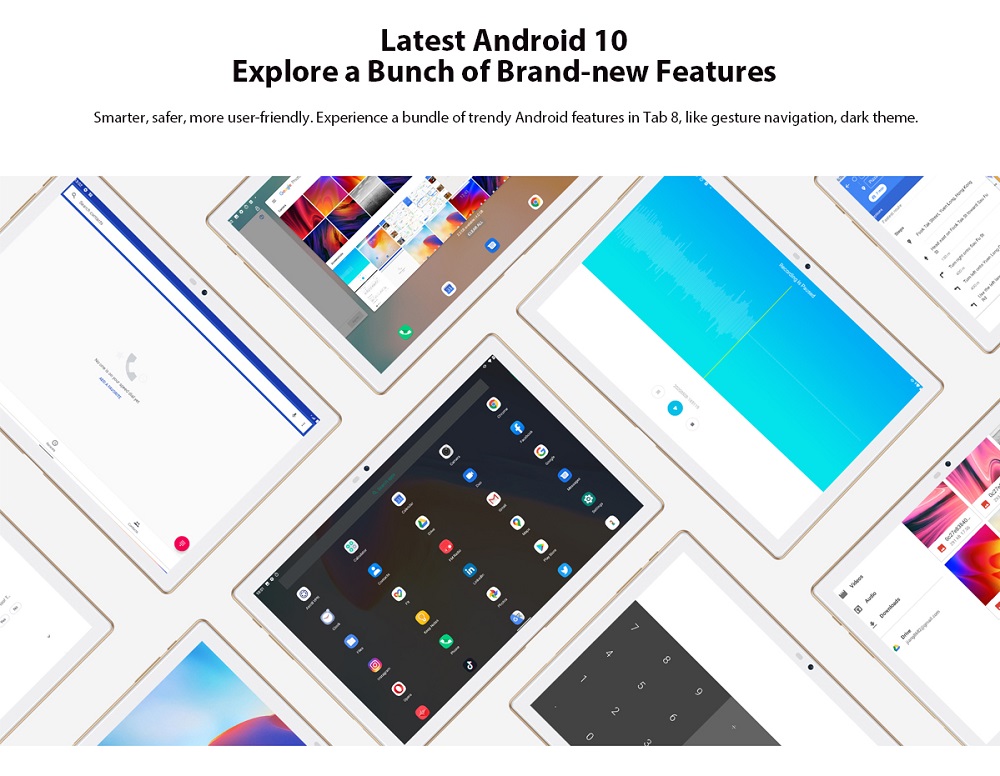 Conclusion:
The Blackview TAB 8 SC9863A is a powerful 10.1-inch Android tablet with ample memory and storage, suitable for multimedia entertainment, productivity, and light gaming. Its rugged design and 4G LTE support enhance its practicality. Despite some drawbacks, such as screen quality and camera performance, the overall performance and features of this product still make it a worthy consideration.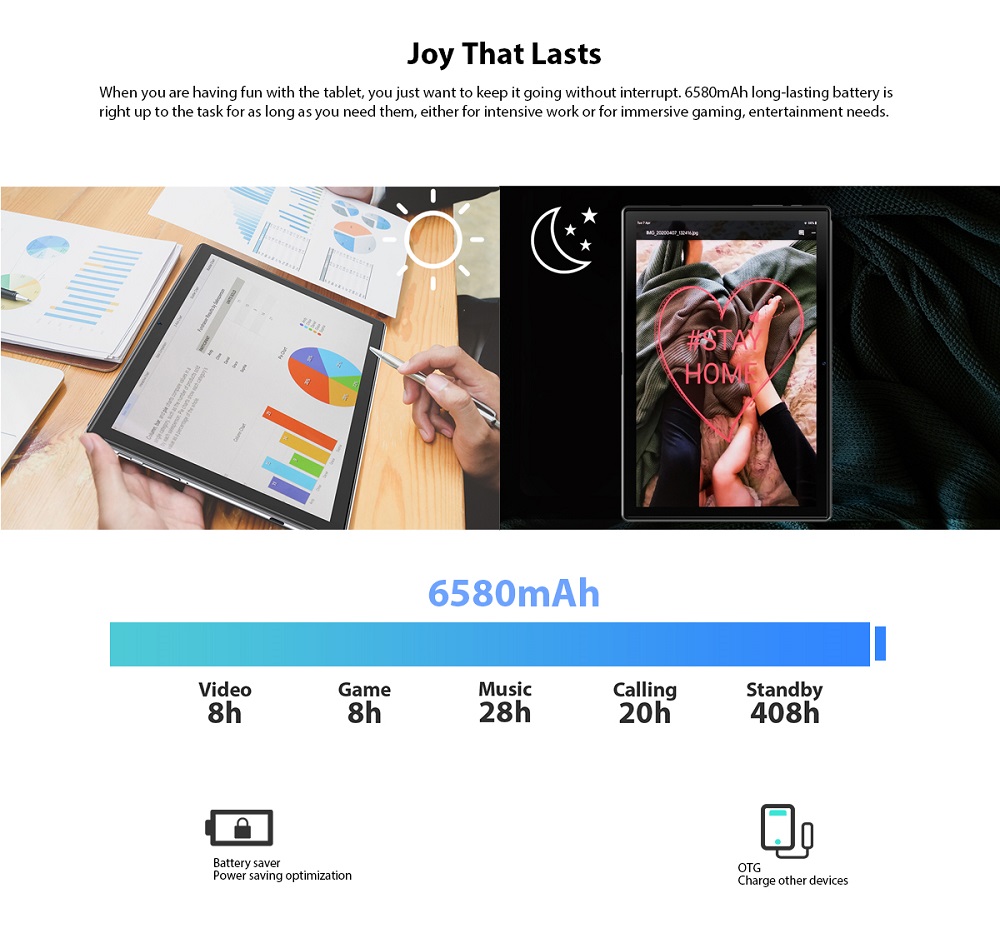 What customer said
I think it's a very cost-effective product.It has a high level of perfection in the case and I would recommend it over products in the same price range.It has android 10, 4GB of RAM, 64GB of ROM, and Full HD LCD, so I had a hard time choosing Blackview over Aldocube iPlay20 and Teclast P20HD. TAB8's camera is enhanced and there is a face recognition function, and the position of the speaker is installed on both sides of the keyboard connector of the long side of the frame, and is somewhat considered for stereo playback when watching a video in Tab8 (the other two models are installed in the short side). It doesn't cause any inconvenience for video playback or web browsing.Wifi sensitivity is good, and the connection is stable for both 2.4GHZ and 5GHZ.It's a good thing that I can use the dark theme function of Android 10. The touch sensitivity of the LCD is also normal. Of course, the colors and sanctions are inferior to high end tablets with 2K quality, such as the ipad. I don't know about 3D games because I don't use this device. As for the SDXC card, I was able to use 128GB made by SUNDISK for internal storage.